The guys on
Butch Dixon
are always top-notch and really sexy with big muscles, and hairy chests.  They also seem to get into some pretty nasty and kinky scenes.  So there are a lot of hot stuff to check out.
This video, though definitely on the nasty and raunchy side, isn't a top pick for me.  Now, I really dig hairy guys--and in fact, knowing a dude shaves their chest can be a bit of a turn-off.  But one of the guys in this video, Mikel, is just waaaaay too hairy.  The other guy Pedro, is a hottie with a great body, nice ink, and a great amount of hair.  He's someone I would love to get naked with.  Of course, as the video proceeds I did end up getting pretty turned-on by how good of a fuck Mikel was giving Pedro. Actually, the way Pedro is riding Mikel's cock, you could almost say he's the one doing the fucking.
And, even though Mikel is too hairy to turn me on in a video, I bet if I walked into a bathroom and he wanted to give me a good pounding, I'd drop drawers and bend for him.  He looks like he could be a real nasty, fun time.   You should check out the video over at ButchDixon.com, and see what you think.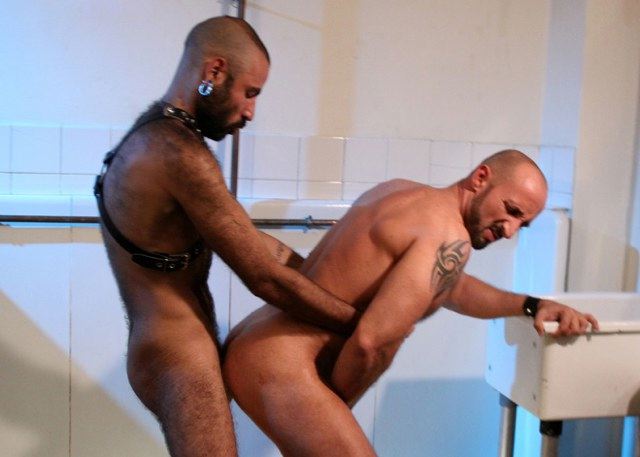 View the full scene on ButchDixon.com

18 U.S.C 2257 Record-Keeping Requirements Compliance Statement