When it comes to twinks and kinky sex they often don't quite get it right, but it's still hot to see them starting the journey to darker and more deviant behavior. That's pretty much the case with this scene from
BrashBoys.com
. You've got Sebastian Ttoti who's a pretty boy blond bottom with a pretty severe leather collar, and Bogi Folat, a hot jock who's trying his hand at being Sebastian's master. Sebastian wants it hard and rough, and Bogi tries his best to deliver.
Ultimately as a leather scene it's a bit weak, but they've got pretty boys fucking, so that's sorta the theme here. The leather/kink is just a plot twist rather than the main story.

Personally I think Bogi (the top) is adorable and completely fuckable. This pic below is sorta out of character for the scene, but I'm definitely liking what I see and know exactly what I'd do if a cute twink like Bogi showed me his hole like that (spit and shove).
One way or the other BrashBoys.com has some hot boys. If you like what you see, check it out!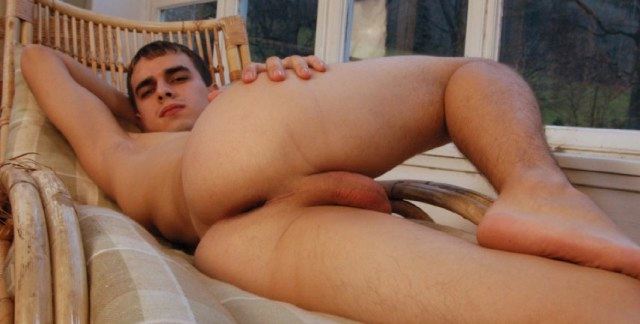 View the full scene on BrashBoys.com
Joining BrashBoys.com gives you access to these other sites:

18 U.S.C 2257 Record-Keeping Requirements Compliance Statement